Let me start my telling you a little bit about me. I have M.E or CFS. It makes me extremely tired and often in quite a bit of pain if I try and do anything other than lie in bed (mmmmmm bed!). As a result I tend to take a lot of painkillers which really aren't good for your liver long term, but without them I get rather down about the pain and can't sleep at night.
I remembered years ago I had a boyfriend who bought a little massage cushion for his mum and thought I'd try and find it again to try it out for myself. After a LOT of searching online I found one selling on Ebay and bought it. If you live in America I believe you can get one
here
.
Here's a picture of the cushion, taken from the gadget.brando website (as I'm too tired/lazy to find my camera, take a pic and upload it!) Rather scary looking really isn't it?
It's quite ingenious the way it works. It remains still unless you apply pressure to it, for instance pushing your back against it, and it starts to vibrate, so there's no 'on' and 'off' switch. As soon as you want it to stop, simply cease applying pressure to it. The nodules look rather uncomfortable but they're not at all and without them I doubt this cushion would be that effective as it is the plastic nodules' vibrations that massage your back.
The cushion I bought has quite a noisy vibration sound, so you may disturb your family if you're watching tv whilst using it or they may find it rather comical!
I would say this cushion is for those who get a bit achy rather than those in actual pain. Rather than taking two painkillers, I currently take one and use the cushion and it seems to be working relatively well at the moment, but I've only been trying it out for a day or so! Whilst using it you can really feel your muscles begin to relax, I love it!
(on a geeky side note, it reminds me a bit of this!)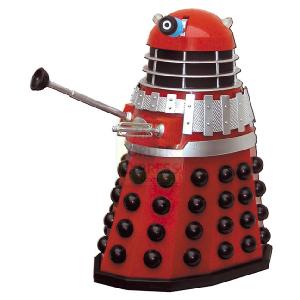 So, if you want to exterminate your muscular back pain, give it a miss, but if you want to relax an achy back or take the edge off pain I thoroughly recommend it. IT IS FU-TILE TO RE-SIST! ;)